SALB announces international partnership with Typhlo and Tactus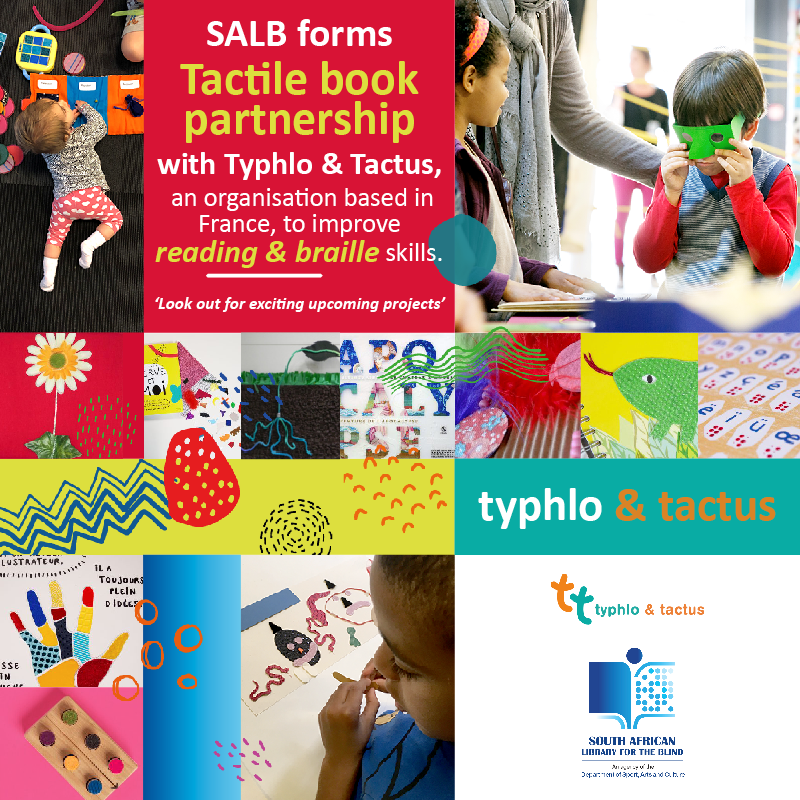 The South African Library for the Blind has just signed a partnership with an organization based in France named Typhlo and Tactus to improve reading and braille skills for tactile readers. The partnership will provide a platform for cross-pollination between countries on best practices for the manufacturing and upgrading of tactile books. SALB is delighted to be part of this project as the Library aims to improve reading material and braille skills for teachers to use in schools and leisure reading for elementary and foundation phase learners.
Look out for exciting upcoming projects in conjunction with Typhlo and Tactus.