A Festive Season MESSAGE FROM THE CEO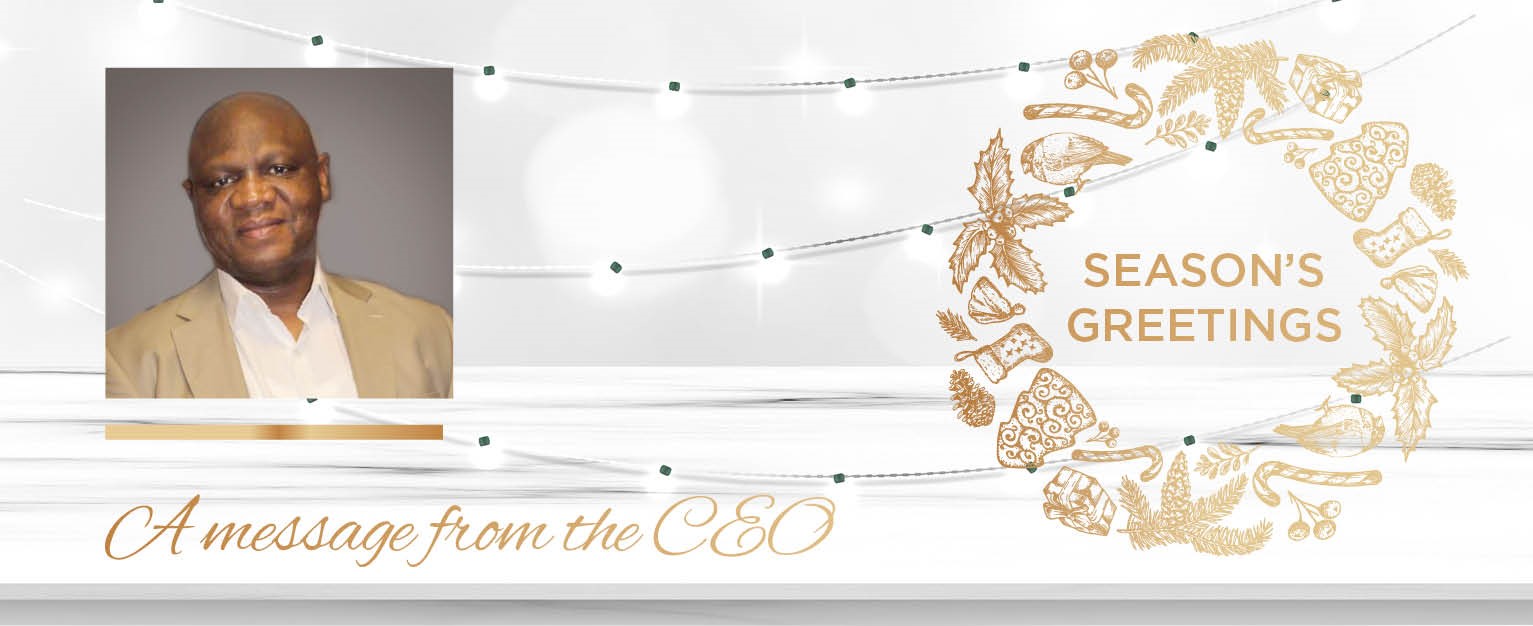 A Festive Season MESSAGE FROM THE CEO
CEO Mandla Ntombela looks forward to 2022 and shares a message of thanks and anticipation for the year ahead.
Happy Holidays and Festive Season to all! It is with extreme pleasure that on behalf of the South African Library for the Blind (SALB) I extend Season's Greetings to all of our members, the SALB Board, stakeholders, friends, associates and partners of SALB.
We thank each and every one of you, who, through your donations and support in 2021 allowed us to achieve our goals to bring accessible reading material to the blind and visually impaired people across South Africa. The Board has been remarkable, especially during this 2nd year of COVID-19 restrictions and ongoing postal delivery issues, demonstrating enormous integrity and strength, and we thank you for the support, oversight, guidance and leadership. I also want to extend our gratitude and thanks to our dedicated staff who worked diligently to support the Library Services and make this possible. Every staff member should have a sense of pride, ownership and responsibility in this library and the work we do. Without your involvement we cannot help our members grow and prosper. We wish you well as you head off for your well-deserved Festive Season break.
The Festive Season is a time to spend with the people you love, to reflect on the year that is winding down and to look to the future. Let's be grateful for our blessings, especially in these trying times, and let's not forget to reach out to others who may need us at this time of giving. Engage your family and friends in your spirit of giving and, remind them of how good it feels to consider the needs of others before their own.
We, as the biggest library for the blind on the African continent, wish to make an even greater difference in blind and visually impaired people's lives across the nation in 2022, providing accessible reading materials in all 11 official South African languages.
Whatever your plans for the new year, SALB wishes you the best in reaching your goals and striving for a brighter future. Wishing you the joy, excitement and merriment that is traditional at this time of the year. Happy holiday season, may your new year be filled with much joy, peace, prosperity and productivity!
WE WILL CLOSE OVER THE FESTIVE SEASON FROM 15 DECEMBER 2021 – 3 JANUARY 2022