SALB Braille Production Staff undergo training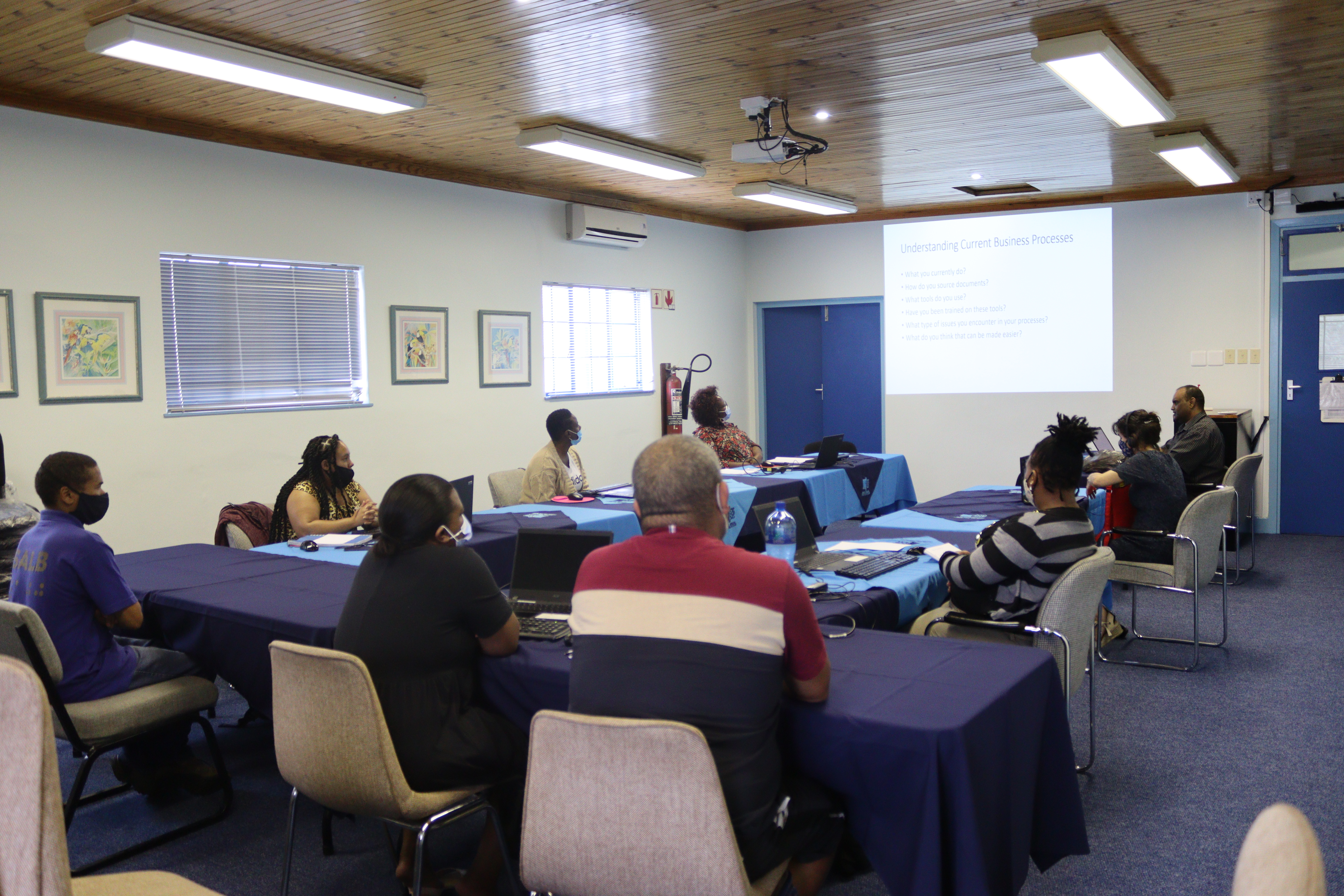 It is estimated by the World Health Organization that approximately 15% of the world's population have some form of disability. This works out to approximately 1 in 7 people that have a disability. It is further estimated that over 500000 are blind or partially sighted in South Africa. This figure does not include people with print disabilities.
Given that the act that governs the South African Library for the Blind requires the library to make material in accessible formats, it is imperative that the production unit is brought up to speed with the latest in production techniques. This will have the benefit of speeding up production and producing better quality accessible formats. The added benefit is that the library will have the ability to cater for a wider range of print disabilities rather than currently only catering to Blind persons.
Training Summary:
The South African Library For the Blind is up skilling it's Braille team in the latest techniques in the production of braille. This training has been expanded to further enhance the libraries ability to cater for persons with print disabilities. The training is currently in day 3 out of the required four days as this involves practical exercises and hand on experience and will allow for the development of templates and various styles that will improve the workflow. Also, free and opensource tools will be provided and used as part of the training.
The team is excited in acquiring new skills to take the library in new heights.