Message from Acting Board Chairperson Xolisa Yekani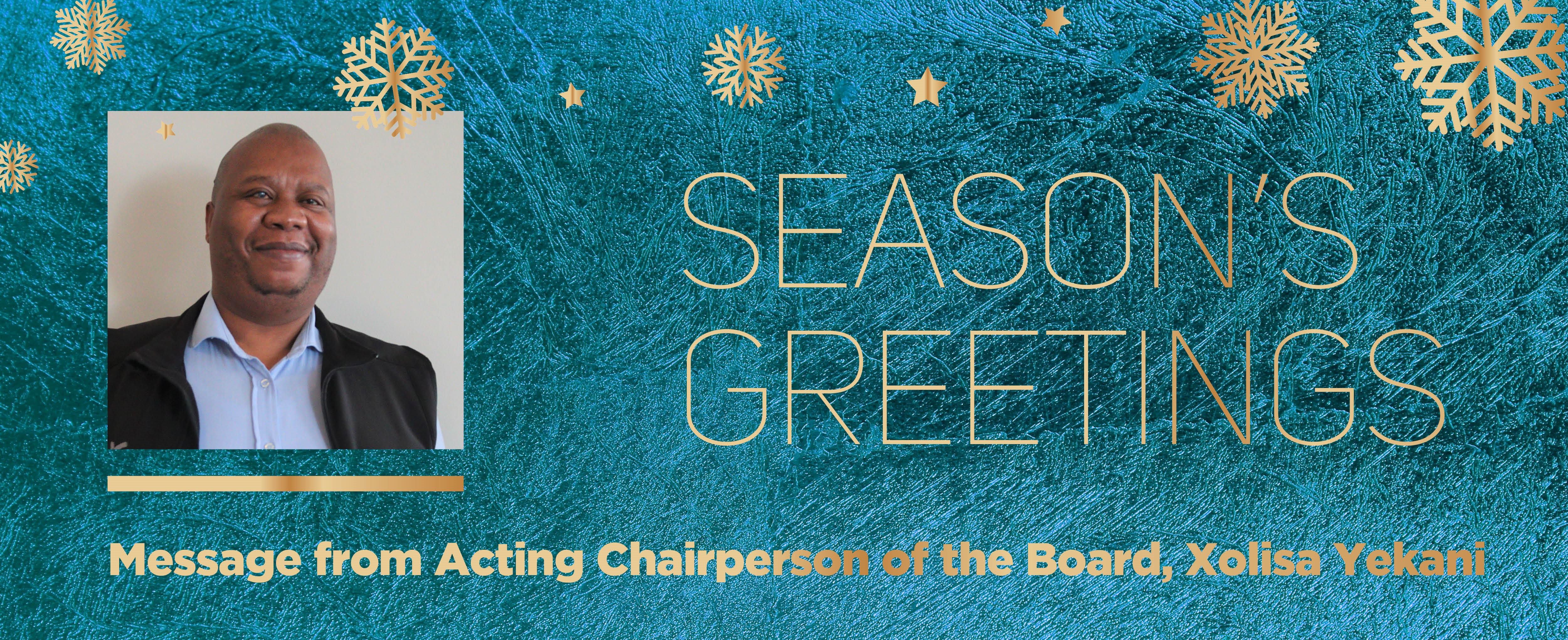 Serving on the SALB Board is an opportunity to influence in the disability rights community.
This Festive Season offers us a minute to remember that each of us has the ability to make a difference in our community,
and that we should strive for excellence in all of our dealings. We wish to use this opportunity to serve you, our members, to the best of our ability.
As we close the year 2021 on a high note, despite the challenges faced, we trust you will benefit from our services even more in the coming year.
We are extremely grateful for the contribution of the management and staff in implementing the mandate of the Library enthusiastically.
Thank you each and every one of you for your support this past year.
I wish you and your families a prosperous 2022 and hope to see you all in high spirits in January.